AVAILABILITY REQUEST
AVAILABILITY REQUEST
Contact us to check for room availability. We'll get right back to you.

Downtime
We have set aside areas equipped with tables and chairs for breakfast, snacks or cocktail time in our courtyard garden; outdoor armchairs and egg swing chairs to enjoy a book or simply rest and also a large rooftop sun terrace with sofas and comfortable loungers for our guests to relax on.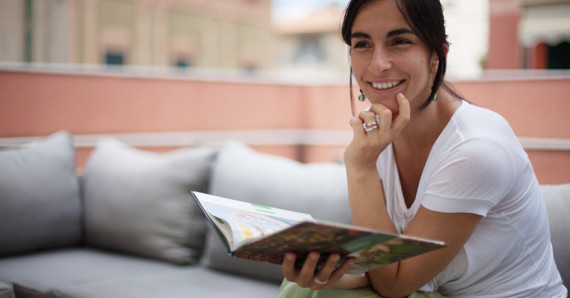 Information
We have maps of Levanto and the 5 terre as well as train & ferry timetables available for our guests on their arrival; helpful hints to best plan their stay here, so they can visit the most picturesque spots in our area.
In the reception area you can consult our little library of novels, books and travel guides to Levanto, the 5 Terre and the surrounding areas, in different languages.
Wifi connection available in the reception and in the front court yard.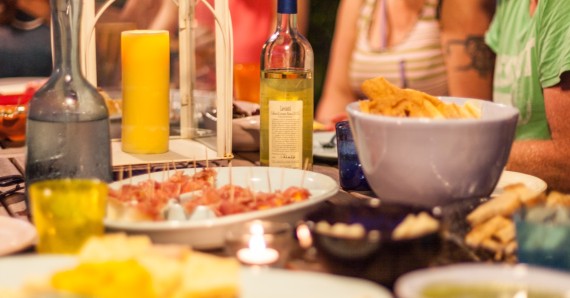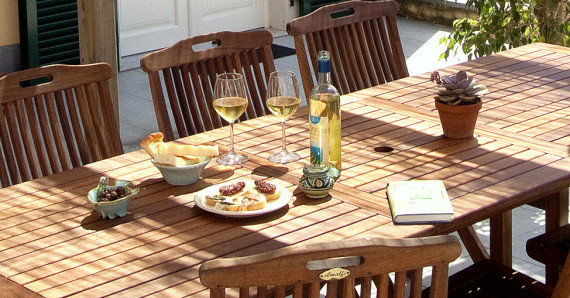 Specialties
In the reception area, where breakfast is served, we have a coffee shop/wine bar for our guests with a selection of coffee, drinks and local wines and specialities to buy or enjoy here.

Parking lot
We have an underground garage available for handy parking, which can often be difficult in Levanto. The parking lot's entrance has a maximum clearance of 2.10m: we have special parking permits for vans or large SUV, that allow our guests to park on the street at the same rate as our underground parking.
Levanto
Levanto's medieval town centre and the tiny picturesque villages, which cling to the hillsides above the town, offer the tourist a unique chance to discover historical, artistic and even culinary secrets while exploring an enchanting landscape. The bay of Levanto marks the start of the protected waters of the Sea Reserve which runs along the coast of the Cinque Terre National Park which, with its characteristic cliff top and seaside villages and miles of dry stone terracing, is a recognized Unesco World Heritage site.
The town has much to offer to those who enjoy walking or cycling along the trails, footpaths and winding roads of the valley itself or along the coast to the Cinque Terre Park. There are also two fitness centres, an outdoor swimming pool, tennis courts, canoes for renting, surf and windsurf courses and scuba diving excursions. The easy seaside path from Levanto to Framura was once an old series of railway tunnels but has been remodeled into a flat, smooth paved walkway and cycle path and is a must do. Cool tunnels open to spectacular sea views and rocky beaches.